ANDROID TV BOX LOADED WITH TWO KODI MEDIA CENTERS, Version 17.3 KRYPTON FULLY LOADED!
---
MX4 QUAD CORE ANDROID TV BOX WITH KODI 17.3 KRYPTON FULLY LOADED!!
                                     Free Shipping within the USA.
So, What is an Android TV Box?
Android is an extremely popular operating system for more than one billion devices. With Android, you can use all the Google Apps from the constantly growing Google Play Store. With an Android TV Box you can get access to all of these apps direct to your television.
So, if there's an app in the Google Play Store, you can get it on your Android TV Box. This may be gaming apps, streaming apps, educational apps, the possibilities are endless. With an Android TV Box you can choose your apps, your way for a completely unique experience.
What is Kodi?
Kodi (Formerly known as XBMC) is a open source, software media center. Kodi allows you to play TV, Movies, view pictures and more on various devices. Normally, users install Kodi on a supported device or computer connected to a television. The user configures Kodi by setting up the location of various video sources.
Kodi also accesses content over the internet using various "addons" created by members of the Kodi open source community. Therefore, addons do not come "out of the box" with any official version of Kodi.
Whether it's your personal video library or other user created addons, Kodi brings all these sources together in one media center for users to enjoy.
We have actually installed TWO Kodi media center Builds for you. The look and feel are different. Both are great but this gives you a choice. Which one do you find the easiest to navigate? The background images are totally different. Choose the one you like the best for your viewing pleasure.  One of them has a subscription service that you can subscribe to (currently about $2.50 per month). This service continuously updates your system with the latest and greatest features.
There is an option in Kodi to 'delete data'. If you accidently press that button it removes our custom build. To get it back you would need to mail it in and pay a reinstall fee. With TWO Builds already installed, you won't need to do this.
I believe we are the only vendor that gives you TWO Custom Builds.  
The perfect gift idea for all sports and movie fans!
Great Christmas or Birthday Gift! They will talk about the great gift you gave them for years.
No more Cable Bill, Amazing!
At a Glance...
Great connectivity with 4 USB ports, SD card slot, HDMI output and more
Rockchip 3229 Quad Core CPU + 1GB of RAM guarantee efficient performance
With Kodi version 17.3 Krypton pre-installed, you have a great media tool at your service
Built in Wi-Fi antenna and Bluetooth offer great wireless connectivity
Take your TV to the next level with the MX4 Quad Core Android TV Box coming with 4 USB ports, 4K support and Kodi Version 17.3 Krypton.
Android TV Box with 4 USB Ports
The MX4 Android TV Box comes with great external connectivity. Unlike most TV boxes that would only let you connect devices and content to one or two USBs, the MX4 comes with 4 USB ports offering you lots of ways to play your favorite content on the big screen. The TV box also features an SD card slot (up to 32GB), HDMI port, AV port, IR receiver and more.
With 4K decoding and 3D movie support, there are no limits to the content you can play. Running an Android operating system, you can always enhance your TV box's functionality by picking up a few new apps and games from the Google Play Store.
Rockchip 3229 Quad-Core CPU + Kodi Version 17.3 Krypton
The MX4 comes with a powerful Rockchip 3229 Quad-Core CPU that will back all your media, game play and multitasking. With Kodi version 17 pre-installed, you will have a great media tool at your service for an even better experience.
This quad core TV box supports DLNA, Miracast and Airplay and lets you play a wide range of video formats, read e-books and more. The MX4 comes with a power adaptor, HDMI and AV cables and an IR remote. So, you will have everything you need to get started right out of the box. Pun intended.
Manufacturer Specifications
General
OS Version: Android 6.0
CPU: Rockchip 3229 Quad Core
Processor Speed (max): 1.5GHz
RAM: 1GB
Internal Memory: 8GB
External Memory: Support up to 32GB
Display Resolution(max): 4K (2880x2160P)
Support Video Resolution(max): 4K x 2K
Wi-Fi: 802.11 b/g/n
Bluetooth 2.1
Google Play
DLNA
Miracast
Airplay
3D Movie
Kodi / XBMC 17.3
Adobe Flash: Support Adobe Flash 10.1 and above
Ports
HDMI
4x USB
SPDIF
SD Card Slot
AV port
RJ45 port
DC IN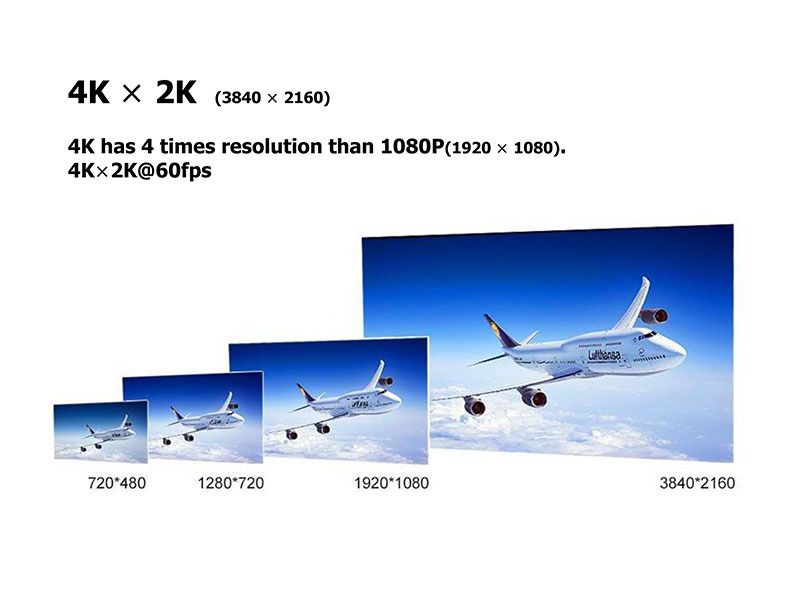 Our goal is to make this unit as easy as possible to use. With that in mind, the following App's have been Pre-Loaded:
 Facebook
Twitter
Skype
Youtube
Netflix
Browser
Calculator
Calendar
Email
Gmail
Google
Maps
Music
Play Store
Voice Search  plus more....
and of course Kodi
With this TV Box you can:
Stream Live TV 
Stream Movies 
Stream Movies from your home network or a SD card/HDD, to the device.
Play retro games (with an emulator you can play your downloaded Roms straight on this device). You can also play games again straight on your TV with any game that you download from the Google Play store. .
Use this device worldwide.
The MX4 Box has Airplay and Miracast support. So you can stream your movies and photos from your apple device or other supported devices.
Use Kodi (with our custom build pre loaded).
Watch Netflix, Amazon Prime, WWE Network etc (A subscription fee will be required).
Catch up on all your missed TV with TV Catch-up and other catch up applications.
Browse the internet with the built in web browser.
From here down is all about the awesome Kodi Set Up (also called a Build) we have created for you:
For those that are not that tech savvy, Kodi can sometimes be difficult to set up, use and/or navigate. We have worked hard to make our 'Set Up' (also called a build) user friendly and easy to use.
Obviously I cannot check ALL of the movies and TV shows available on Netflix.  But I just checked on just one of the add-ons included with our set up for Kodi (1Channel) and all of the seasons for:  House of Cards, Orange is the New Black, Arrested Development, and Unbreakable Kimmy Schmidt are available on Kodi. Not only is cable tv no longer needed. Why even pay for Netflix when you've got Kodi?  Note: The Netflix app is included in our set up. so if you've already got Netflix, you can continue using it until your contract runs out.
No more commercials. Did you notice that when you watch the World News (30 minute show), the first 15 minutes contain a few commercials but the last 15 minutes goes like this: 15 second report of the news, commercial, 15 second report of the news, another commercial, etc. etc. You could have watched that 30 minute World News in about 18 minutes if it was not for all of those commercials. Watch a lot more in less time using this fantastic product.
No other seller puts in the amount of upgrades, features and time as we do to perfect their setup. Most sellers are new, in it for a quick buck and unfamiliar with programming Kodi. That's why 95% of the sellers of Android Boxes are selling wizard editions of kodi, which is a very simple setup that requires almost no work on their end, couple of clicks and you're done. That's why you will see the same background on all of those devices, it looks the same because they are the same.  Our setup is extensive and professional. 
We do 10 times more work, and still keep our prices very competitive because we're in it for the long run.  
We will never sell the quick install Wizard editions that are mass produced and sold by most sellers to make a quick buck. Our installation takes us 45 minutes to program each unit, the wizard editions takes 5 minutes max. With this quick wizard edition, expect to spend the next month trying to figure out how Kodi works and what add-ons are the best for you to use.  We've already done this work for you.  For example, want to watch live sports, just click on the 'Live Sports' tab and up pops the best add-ons to use for live sports.  Want to watch something from another country, click on the 'International TV' Tab and easily choose what you want to watch. Do the kids want to watch something?  They can just click on the 'Kids Zone' tab. In other words for our set up we have created categories by subject so you can easily access what it is you want to watch. With the quick set ups being offered by others, what you'll get is one long list of hundreds of add-ons. It is then up to you to figure out what each is used for.
Here are some other features we've added to make Kodi less confusing and easier to use:
 Kids Zone tab- Easy and quick access for kid friendly shows, the cartoon section inside has lots of shows for children.
 TV ON DEMAND TAB (1-Click System): A separate tab inside Kodi, where one click and your movie or tv show is running. No more searching through links that are broken. No more searching through add-ons to find a show. No more headache. Everything you want is in one place, and one click away. No other seller offers this, because it is time consuming to setup. A customer favorite.
 Favorites Tab-This tab is designed to make your life easy by providing everything you want in one place. It has a list of buttons of easy access so you don't waste time searching for stuff like Clear Cache, Andriod apps (showbox, Mobdro, LiveNow!tv plus, AioTV), International live tv channel list, BBTS, in theature movies, Hd movies, addon installer (total installer), Live tv addons (Mega iptv, Vdubt25, Robinhood, BBTS) and much MORE!. Everything you want in one easy place. 
 LIVE TV TAB: Updated Live tv tab that gives you access to hundreds of premium Tv channels and live sports channels. Many in Hd Quality. We do all the research for you to provide you with the best live tv setup available on Kodi. You simply have to play around with this section to find your favorite add-on that suits your needs. 
 Automatic Sleep Mode- The device automatically goes into sleep mode if nothing is playing and remote is not used for 20 minutes. And when you turn it back on, it will start up exactly where you left off. Another feature offered exclusively by us to save our customers time and hassle. 
 International TV Tab- A list of the best live tv add-ons that provide content from around the world...No other seller offers this feature. These add-ons provide content from all the countries in the world essentially.
 Music Tab - Listen to local and world wide radio stations. Watch karaoke videos, play music and music videos for just about any artist you can think of. For example, one of the addons lists 65 music videos for Taylor Swift. You can pick the ones you want to watch, or click 'Play All' and they will run one after the other. 
BBTS LIVE TV Add-on: Currently one of the best add-on for all kinds of live tv channels from around the world, LIve news channels, Live sports, live fights, live boxing, Kids channels etc. It has literally everything, and we have the updated version installed and content block removed. 
 POWER TAB: Turn off your box or put it on hibernate mode easily, One simple click from Kodi's main screen. Our setup makes everything as convenient as possible. 
 Total Addon Installer: A program downloaded and installed under the programs tab, which allows you to download any add-on you like with a simple click, and lists the add ons in an organized way. It's much better than the installer offered through the Wizard, which is also available on our setup. 
 Premium Adult addons- Premium adult add-ons have been installed. But if you don't want them, you will be able to easily un-install them yourself. Empflix, Erotik, Fantasti.cc, lubetube, tube8, VideoDevil, and Youjizz are some of the better sites available for free. Their content is Extensive. Disabling these add-ons is extremely easy, and takes 1 simple click. We understand that many families have kids, and don't want adult content on their box. Once disabled, a child won't accidentally stumble on to it. If you want, you can also add a password for adult content. 
This Setup is PERFECT For:
LIVE TV
LIVE International TV
LIVE News
 Music
Adult Content
On-Demand Movies
TV Shows
LIVE Sports
Games
LIVE PPV Events
Premium Movie Channels
And MUCH more
Some addons included but not limited to are:  Exodus, Specto, Entertainment Hub, Castaway, Cartoons 8, Navi-X, Phoenix, Sports Devil, Pro Sport, UK Turk, USTV now Plus, SALT (Stream All The Sources), Allus, Echo Echo Streams
THIS IS HOW YOUR KODI BACKGROUND WILL ACTUALLY LOOK (for one of your two media center builds). The background has been customized to take up as little ram memory as possible while providing a beautiful background that is easy on the eyes, if you are watching tv with the lights off. (This is not the standard wizard edition everyone sells.)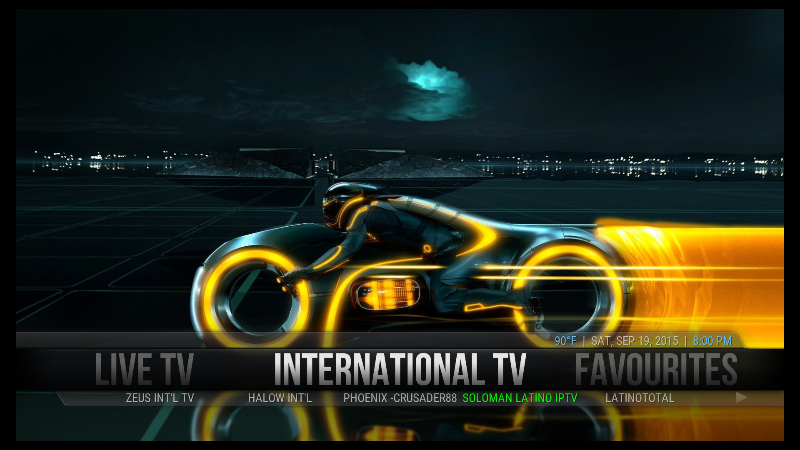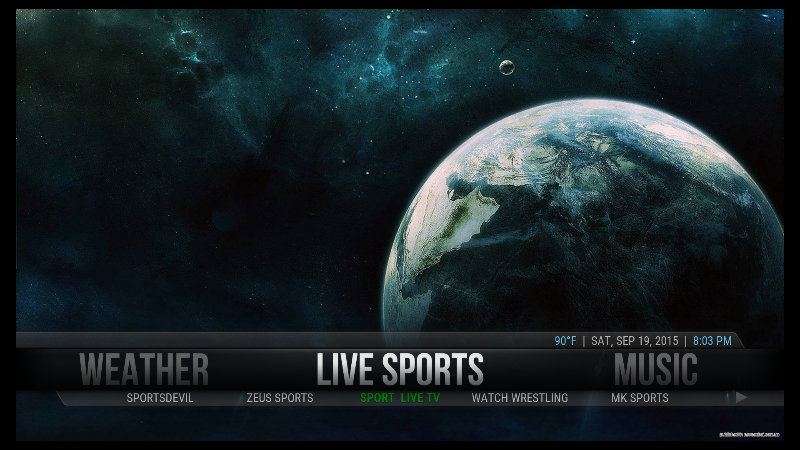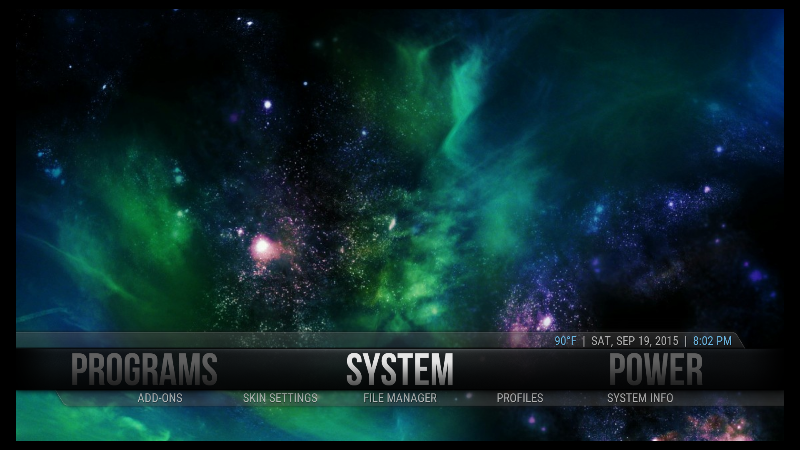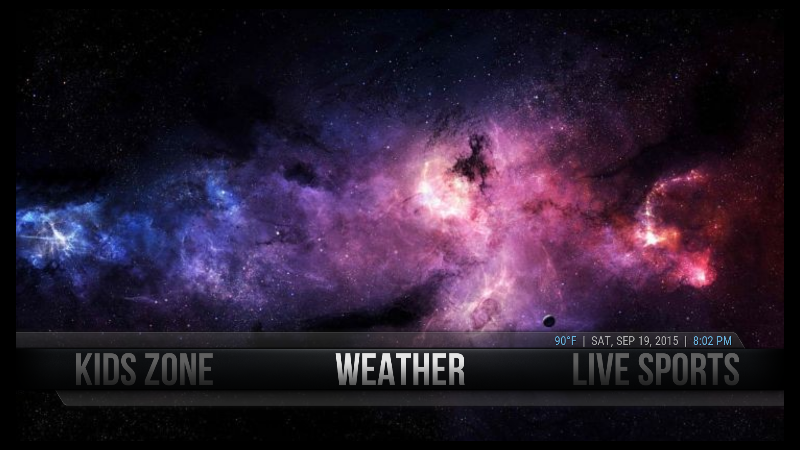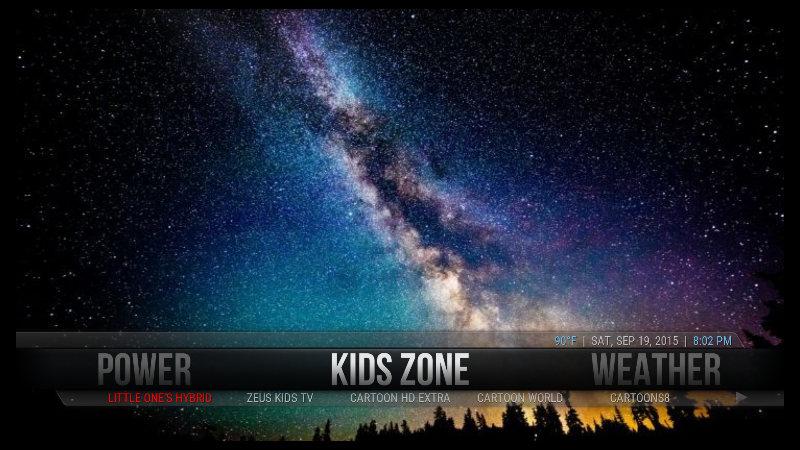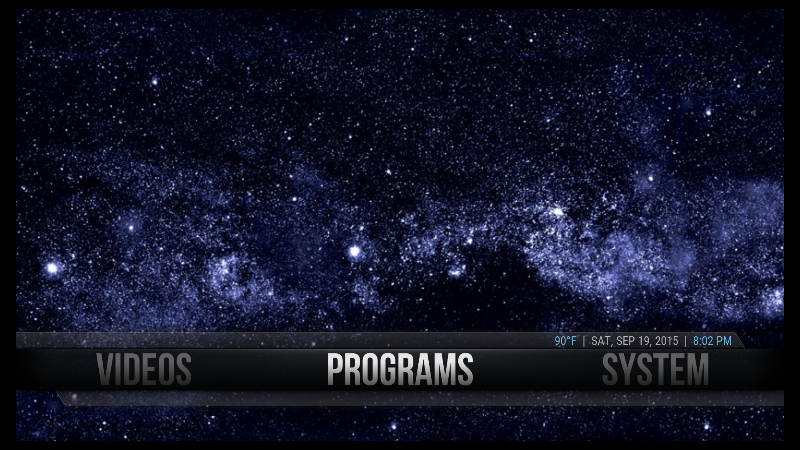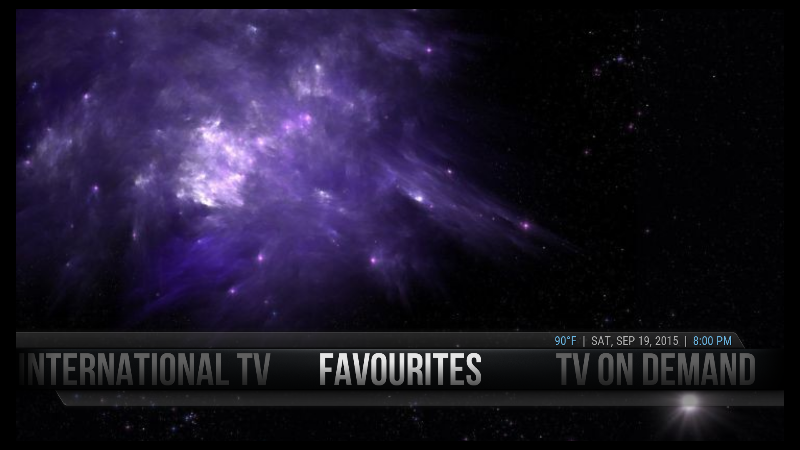 Here is an example of what you can do with this box: One day this week my wife used Kodi to work out in the morning while watching an exercise video (there are hundreds available). Checked the weather. Ran several music videos while working around the house. Later she watched 'Days of our Lives' (there is actually an addon that contains all 52 seasons).  Used google to find a good receipt. Bought 2 items on Amazon. Used Skype to call our son (lives in Cincinnati) so she could see him on our 55 inch TV. Later that night made popcorn and we watched a movie. The only thing she did not use our Quad Core Android TV Box for was to make the popcorn.  
Congratulations! You now have absolutely no excuse whatsoever not to stay up to date with your favorite show or binge watch any show you want. You also do not need to pay for cable tv any more.
DISCLAIMER (Please read before buying):
Not all addons will work all the time. That's simply not how the system is designed. Add-on's will occasionally go down for repair or updates and they sometimes can take weeks to come back up. Rarely an add-on might close down for good. But there is nothing to worry about because we install several add-ons that do the same thing and provide you with the same content. If one goes down, there are several to take its Place.
 Some Add-ons that need to be configured, require you to have an account or Username and Password. Some you can get for free by going to the website it says to, and others cost money. Over 95% of apps are free. 
Due to the nature of this software. Not all Add-ons work and not all Add-ons that work, work all of the time. The makers of these Add-ons may do it as a hobby and not their job. And websites & servers will from time to time change settings and code, or get too many users using them or get shutdown, making the Add-ons not work or work right.
We take no liability for any of these Add-ons written by 3rd parties. We are not responsible for their content or application.  Due to the nature of our content, we are not responsible for the content streamed to your device and neither do we condone piracy so you must satisfy yourself that either you or the sites accessed for streaming have the copyright agreements in place and are entitled to access this content.  We have no control over the links on any site that Kodi provides a link to. If you see any form of infringements, please contact appropriate media file owners or host sites immediately.
Related Products
---